At the World Tea Awards ceremony on 31st May 2014 on board The Queen Mary in Long Beach, California, JANE received Best Tea Educator Award.
At the World Tea Awards ceremony on 7th May 2015 on board The Queen Mary in Long beach, California, JANE received Best Tea Personality Award and Best Tea Health Advocate.
In 2014 two of her books were also nominated for Best New Tea Book Award - A Social History of Tea (co-authored with Bruce Richardson) and The Tea Sommelier Handbook in Spanish and English (co-authored wuth Victoria Bisogno).
Jane has written 16 books on the many and varied aspects of tea, its production, history and culture, and she writes for tea related magazines and journals.
Latest Publication: Tea Sommelier Handbook, by Jane Pettigrew & Victoria Bisogno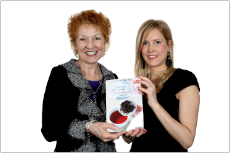 Tea Sommelier Handbook by Victoria Bisogno and Jane Pettigrew.
The demand for Tea Sommelier training is growing fast all around the world and Spanish speakers in the US, Mexico and Latin America are amongst the increasing number of tea lovers who want to learn more about their favourite beverage. The Tea Sommelier Handbook gives information about the history of tea, the tea plant and how it grows, teas from different countries, manufacturing styles, brewing techniques, tea service, sensory evaluation, tea ceremonies, tea cocktails, and the etiquette of tea. It is now available in just Spanish or in a Spanish/English edition. For more information or to order a copy, go to www.elclubdelte.com
See the list below of Jane's books that are currently in print and links to purchase them from Amazon UK.
A Social History of Tea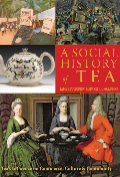 Price: £18.99
Publisher: Benjamin Press

Jane Pettigrew's classic British book has been updated and expanded with the assistance of American tea writer Bruce Richardson. No beverage has shaped Western civilization more than the ancient elixir - tea. Following its amazing journey from Canton to London, Boston and beyond as these two leaders of the today's tea renaissance weave a fascinating story detailing how the leaves of a simple Asian plant shaped the culture and politics of both The United Kingdom and The United States.

Buy this book: Visit the Benjamin Press US site to purchase a copy (new window)
Tea Classified - VOTED BEST NEW PUBLICATION 2009 BY WORLD TEA EXPO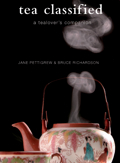 Price: £14.99
Publisher: The National Trust and Benjamin Press
This is a new, updated edition of The Tea Lover's Companion and contains up-to-date information about green, yellow, white, oolong, black, puerh and flavoured teas and is illustrated with new photographs - many of which Jane and Bruce took on their travels. The catalogue of teas contains more than 110 different teas, with stunning images by Bruce and his son Ben of the dry leaf, the wet leaf and the liquor of teas from unusual origins such as Korea, Vietnam, the UK and Bolivia as well as the more traditional tea countries of the world.
Buy this book: Visit Amazon UK to purchase a copy (new window)
Afternoon Tea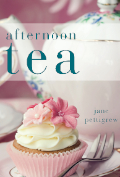 Price: £5.99
Publisher: Jarrold Publishing

This is a gift book on all aspects of tea and is full of lovely pictures. Available in the U.S. through www.benjaminpress.com

Buy this book: Visit Amazon UK to purchase a copy (new window)
Traditional Teatime Recipes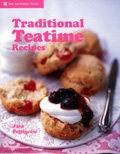 Price: £15.99
Publisher: Anova Books
Recipes from The National Trust Tea rooms around the UK, with photographs of some of the cakes, scones, breads and biscuits, and historical information about regional British foods and afternoon tea.
Buy this book: Contact the publishers - Anova Books (new window)
Good Old-Fashioned Cakes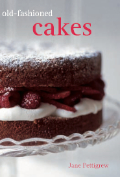 Price: £7.99
Publisher: The National Trust

A mouthwatering collection of traditional cakes for every occasion taken from the larger National Trust recipe collection, Traditional Tea-Time Recipes.

Buy this book: Visit Amazon UK to purchase a copy (new window)
Good Old-Fashioned Tea-Time Treats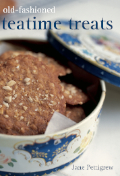 Price: £7.99
Publisher: The National Trust

A selection of traditional recipes for breads, tea breads, scones, biscuits, gingerbreads, and tray bakes taken from the larger National Trust collection, Traditional Tea-Time Recipes.

Buy this book: Visit Amazon UK to purchase a copy (new window)
The Picnic

Price: £9.99
Publisher: Jarrold Publishing
History, quirky quotes and literary extracts, ideas and a few recipes.
Buy this book: Visit Amazon UK to purchase a copy (new window)
The English Pudding

Tea Sommelier Handbook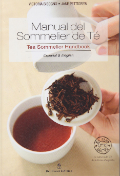 Price: £13.75
Publisher: Del Nuevo Extremo, Argentina

The Tea Sommelier is an expert in tea, highly trained in its culture, brewing, service, cupping and pairing. This handbook offers technical and cultural knowledge to achieve expertise in distinguishing the principal types and varieties of tea, the different methods of manufacture, the correct method of preparation, evaluation of tea quality, the sensory experience of tea tasting and drinking, and the ability to describe the flavour and aroma profile of different teas.

Buy this book: Available in just Spanish, or in this Spanish/English edition. To purchase, contact El Club del Te (new window)